KeyInvest Ltd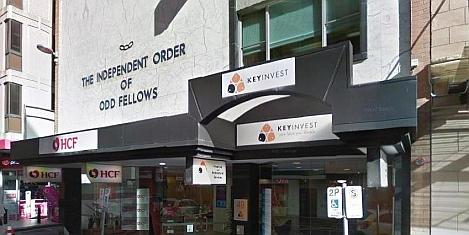 KeyInvest HQ, Adelaide
KeyInvest Ltd, a licensed friendly society, is one of the leading providers of financial and retirement services with total benefit fund assets under management of over $210 million. It provides investment bond products including life events bonds and funeral bonds as well as offers retirement living and insurance services. KeyInvest operates one retirement village in South Australia and one in Horsham, Victoria. Currently, it has more than 400 completed homes (472 homes by 2022). The company was founded in 1878 as the Independent Order of Odd Fellows South Australia. For the year ended June 30, 2019, it reported total assets of $271 million, total equity of $33 million and profit after tax of $3.6 million.
KeyInvest Life Events Bond:
Education Savings Plan
Alternative to Super
Estate Planning and Wealth Transfer
Financial Advice Strategies
Head office address:
Level 5, 49 Gawler Place
Adelaide SA 5000
Australia
Phone number: 1300 658 904
ABN: 74 087 649 474
Opening hours:
Monday - Friday, 8:30 am - 5 pm
Saturday, Sunday - Closed
Website: www.keyinvest.com.au
Note: From July 2020 the Funeral Bond exempt asset limit has been increased from $13,250 to $13,500.