RACQ Bank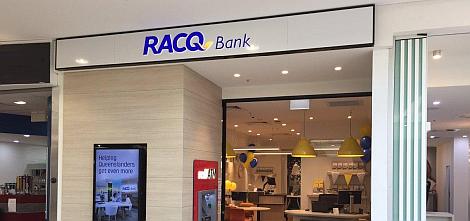 RACQ Bank office
The RACQ Bank (Members Banking Group Limited) is a mutual financial institution providing a broad range of great products and services. It is part of Royal Automobile Club of Queensland Ltd (RACQ), one of the largest providers of car and home insurance in Queensland, with over 1.77 million members and 2,300 employees. The Bank offers transaction and savings accounts, term deposits, personal and car loans, home loans, online banking, mobile banking app, Visa debit cards, financial wellbeing as well as travel and international services including taking and sending money overseas, travel insurance, travel discounts, travel bookings and car hire discounts. RACQ Bank was formed through a merger of RACQ and Queensland Teachers Mutual Bank in 2017. For the financial year ended 30 June 2021, the company reported $450 million in home loans, $32 million in personal loans, and $2.1 billion in member deposits.
What is my RACQ Bank BSB number?
RACQ BSB is 514 179.
Headquarters address:
2649 Logan Road
Eight Mile Plains
QLD 4113
Australia
Phone number: 61 7 3361 2444
ABN: 72 009 660 575
Website: www.racq.com.au
Postal Address:
PO Box 4 Springwood
QLD 4127