Bendigo & Adelaide Bank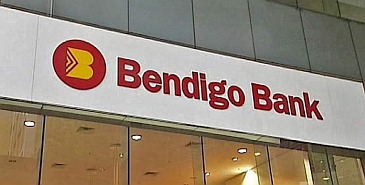 B&A office
Bendigo and Adelaide Bank Ltd is one of the leading commercial banks in Australia. It has more than 2.2 million customers, 7,000 employees, around 500 branches and agencies, and hundreds of ATMs across the country. The company's main business areas are retail and commercial banking, and agribusiness solutions through Rural Bank. As at June 30, 2022, Bendigo and Adelaide Bank reported $95 billion in total assets, $75 billion in deposits, $78 billion in net loans, and $6.7 billion in total equity. The Bank's shares are traded on the Australian Securities Exchange (ASX), with a market capitalization of over $4.9 billion as of April 14, 2023.
Bendigo & Adelaide Bank Brands:
Alliance Bank
Adelaide Bank
Bendigo Bank
Community Bank
Rural Bank
Delphi Bank (formerly Bank of Cyprus Australia)
Sandhurst Trustees is a member of Bendigo Wealth.
Homesafe Solutions Pty Ltd
Leveraged Equities Ltd is a margin lending firm.
Community Enterprise Foundation is part of the Bank's philanthropic arm.
Up is a cloud-hosted bank.
Credit Ratings:
(Long-Term/Short-Term)
Moody's: A3/P-2
Standard & Poor's: BBB+/A-2
Fitch Ratings: A-/F2
Head office address:
Bendigo Centre
22-44 Bath Lane
Bendigo, VIC 3550
Australia
ABN: 11 068 049 178
Website: www.bendigoadelaide.com.au
Phone number
Bendigo Bank Customer Enquiries: 1300 236 344
Adelaide Bank Customer Enquiries: 1300 652 220
Bendigo Bank SWIFT Code: BENDAU3B
Bendigo Bank BSB: 633-000
Adelaide Bank SWIFT code: BENDAU3B
Adelaide Bank BSB: 610-101